Meet OVUM.
Putting the #ttc community at the heart of everything we do.
We are an all-female founded team who know the pain of infertility and we're here to do good. As a B-Corp (pending),
we donate 20% of profits to fertility awareness campaigns and scientific research.

Our award-winning and IVF-Doctor formulated supplement is just the beginning.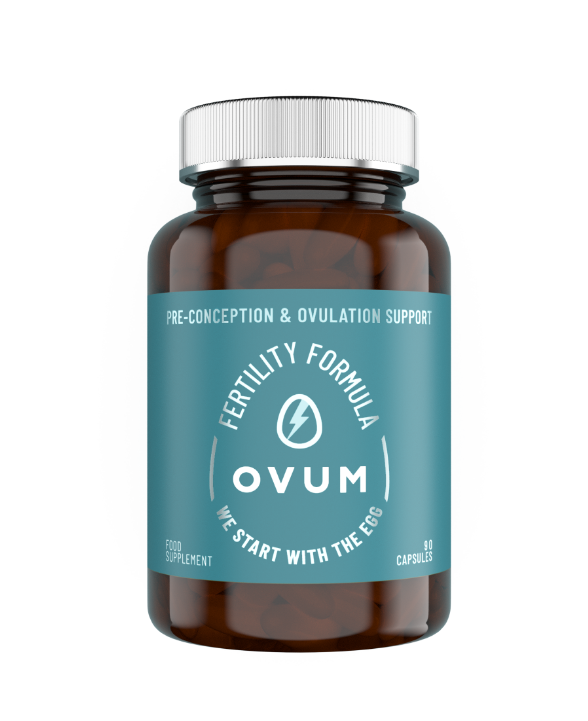 Pre-Conception and Ovulation
Support (30 Day Supply)
Rocket Fuel For Your Eggs. OVUM is formulated with premium, highly bioavailable ingredients for maximum efficacy and potency. We use our own patented form of MicroActive® CoQ10 which studies have shown is three times better absorbed than regular CoQ10 and it doubles CoQ10 levels in 100% of users after only three weeks of use.

The OVUM formula is key to helping restore ovulation, boosting egg quality and shortening your time to pregnancy.

✔ No artificial fillers or binders
✔ No anti-caking agents or coatings
✔ No sugars or sweeteners
✔ No artificial flavours or preservatives
Shop Now →
Backed by real research.
Over 500+ clinical studies and research papers support the conception benefits of the ingredients used in OVUM.
We are science-led and review our formulations annually against the latest available research. Our products are based on a comprehensive analysis of medical research with studies confirmed by multiple groups and involve real patients. OVUM is not based on isolated animal studies, nor do we focus on individual, animal or test-tube studies as these give limited evidence.

We let the research guide our scientists and doctors, who in turn determine the formulation of our products.

So you can rest assured you're benefiting from the latest findings and giving yourself the best chances of conceiving. The #ttc journey isn't an easy one, we'd had enough of the status quo and we started OVUM to make this process easier for us all. "Controlling The Controllables" has been our mantra from the start, egg health is our first port of call but it's just the beginning."
Learn more about the Science →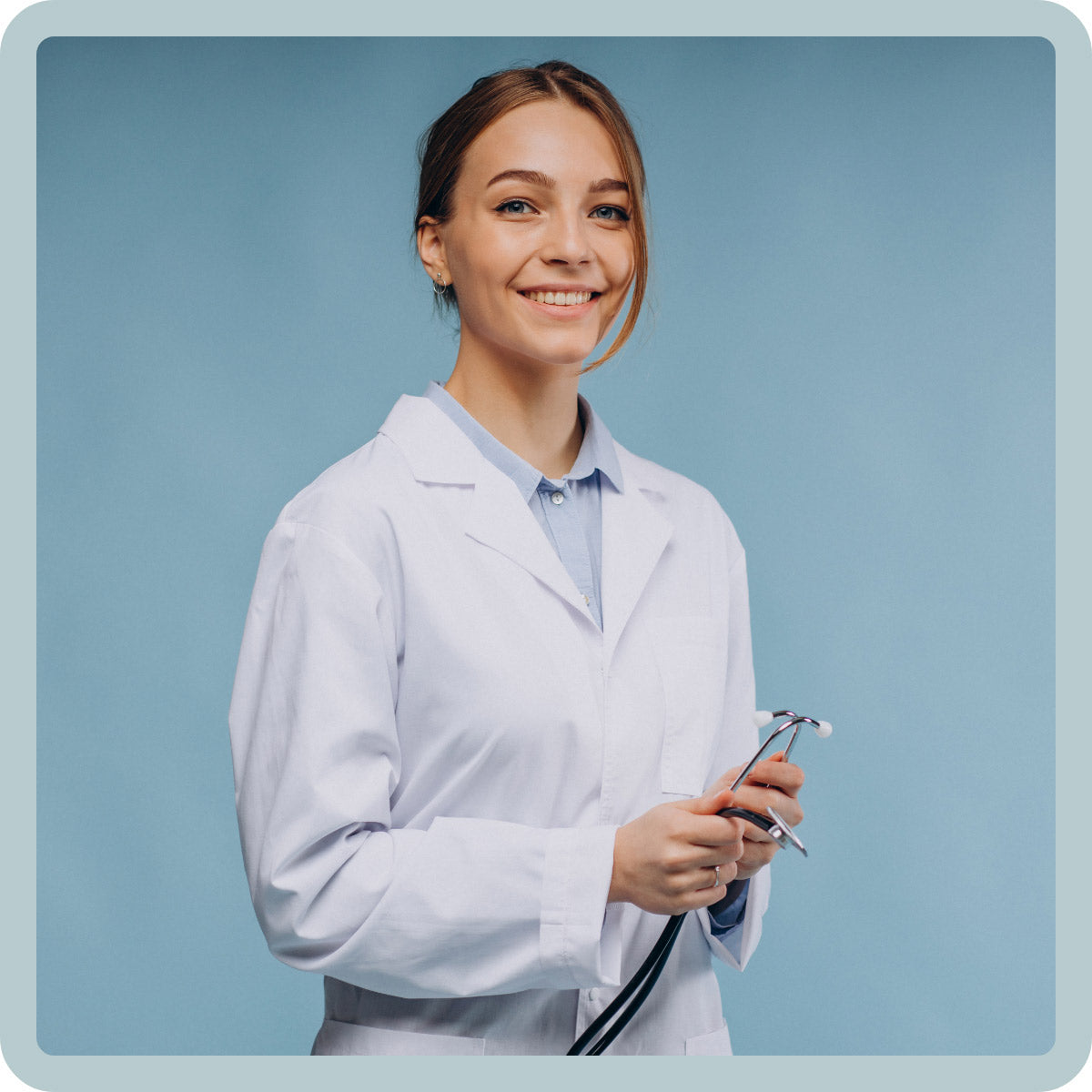 Customer Reviews
"In a world filled with every imaginable configuration of supplements for pregnant women, the market was well and truly missing a high quality, well-researched supplement targeted specifically for fertility. OVUM has come in to fill this gap brilliantly. It contains all the key supplements as recommended by "It Starts With the Egg" in three handy pills. I've been taking these now for two months in preparation for medicated cycles and I am so grateful for the reassurance and confidence that these supplements give me going into that process. There's so much uncertainty in infertility, OVUM have helped me to feel as if I've done everything I can to make this a success. I've had no issues with digesting these and have tolerated them very well. The tablets themselves are a lovely cream colour and very easy to take. They come in a gorgeous dark glass bottle with a chic and subtle dark green label (thank you so much for not covering it with babies and announcing to the world my infertility). I have tried all manner of fertility/pre-natal vitamins in my 3 year struggle to conceive and OVUM is everything I was hoping for, made right here in the UK. Thank you OVUM for a better class of supplement!"
— moof86
Verified Purchase on Amazon.co.uk
Customer Reviews
"For me, OVUM has been a godsend. 3 capsules a day, with or without food and done. Prior to this I was on a run of the mill fertility vitamin, plus an omega 3, plus a CoQ10. Whilst that isn't terrible, it was a lot to remember (for me anyway). There's a lot to be said about the quality of supplements and their absorption into the body and having studied my way through fertility supplements I think OVUM is the best - I feel so much better on OVUM. Fingers crossed for my next IVF cycle and good luck to all of you reading this who are trying for a baby.
— Amazon Customer
Verified Purchase on Amazon.co.uk
Customer Reviews
It's hard to know what supplements to take when you're trying to conceive. As soon as you order one, you find out that it contains 4000% of the RDA of something you're definitely not supposed to have, or 12% of something that it turns out is essential. Also, why do they all make your pee neon yellow?! It's really reassuring to know that OVUM is backed by some proper research and that it's made by people with first-hand experience of the issues it's being used to address. The fact that they donate 30% of profits to support fertility research and awareness is a lovely added bonus. And for those who mind about these things, they didn't give me neon pee.
— Rachel
Verified Purchase on Amazon.co.uk
Customer Reviews
I discovered OVUM after listening to one of the company founders talk about it on the 'big fat negative' fertility podcast. I was really impressed with the company's ethos and aim to reduce the amount of reading/research you have to do to find a quality fertility supplement that you can trust. It seems totally based in science and they update their formula based on the latest available evidence. The ingredients really do match this, so I believe it is worth the money. They also channel profits back into funding future research. A breath of fresh air in the often confusing and frustrating world of fertility.
S.
Verified Purchase on Amazon.co.uk
ROCKET FUEL FOR YOUR EGGS
We Start With The Egg™.
It's where our conception journey begins and for that reason our scientific work has been entirely devoted to egg quality and health. Chromosomal instabilities or abnormalities in eggs are the biggest cause of failed IVF cycles and cause early miscarriage. We also know they are the reason it takes older women longer to fall pregnant. Egg quality plays a critical role in how long it takes to become pregnant and we are here to do all we can to shorten your time to pregnancy.
Learn more about fertility →
TAKE CONTROL OF YOUR FERTILITY JOURNEY
Your questions, answered.